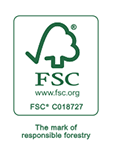 About us
"Plankmara" Ltd was founded in 1996, in Užusaliai village, Jonava district, Lithuania. We are producing fresh cut oak elements, supplying sawn timber, KD lumber, that are used in manufacturing of furniture, flooring, windows and doors. We provide drying services of wooden material.

In 1997 we started the production of hardwood flooring. Our flooring brand name was "Litubel Staki Parket". In 2009 we have created an exclusive dual-layer engineered parquet -TOP-LAG - for heated flooring. This product is made exclusively from oak wood. In 2011 we expanded our range of products and started to produce an engineered oak parquet. We produce a different types of flooring surface finishings: lacquered, oiled, smoked, brushed and aged.

New year 2015 we meet with new brand name "STAKI" and an even wider range of hardwood flooring.
"STAKI" beats it's competitors not only with a wide range of hardwood flooring, but also with a very high quality. Using of the latest technologies, high qualified stuff, allows us to achieve it.

The company is exporting it's products to Belgium, Finland, Germany, Norway, Great Britain, Sweden, Italy, Estonia, Latvia and many other countries around the world.
"STAKI" brand you might see at international exhibitions like Domotex, Hytte, NORDBYGG, Euro parquet, Bau. It is also often participate in the construction and interior design trade exhibitions in Lithuania.

Our goal is, that the customer is satisfied with the high quality oak timber and flooring, that will entertain them for years.